PVFT's Love in Times of COVID-19 Fund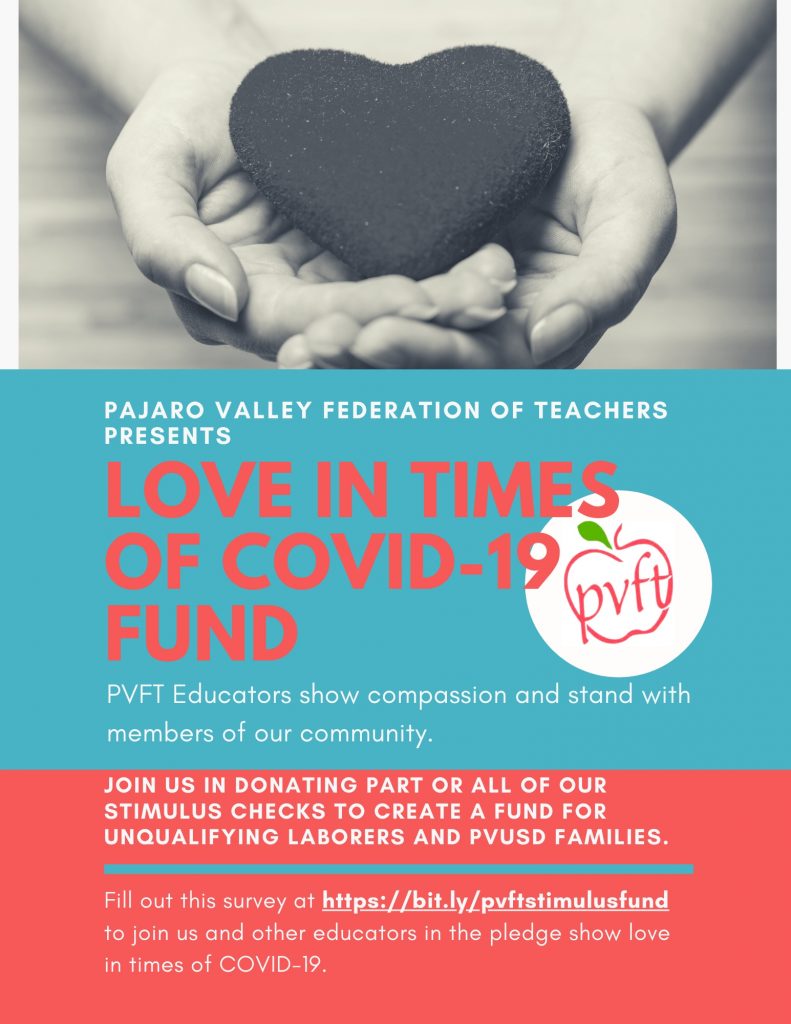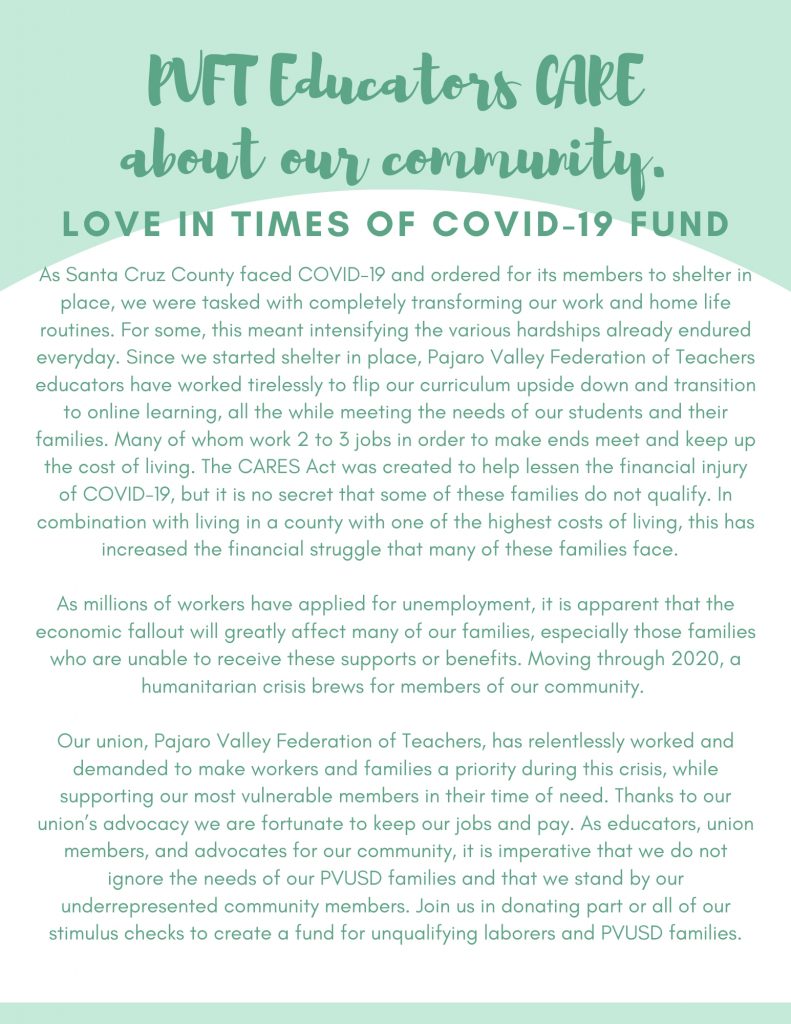 PVFT Educators Show Compassion
As Santa Cruz County faced COVID-19 and ordered for its members to shelter in place, we were tasked with completely transforming our work and home life routines. For some, this meant intensifying the various hardships already endured everyday. Since we started shelter in place, Pajaro Valley Federation of Teachers educators have worked tirelessly to flip our curriculum upside down and transition to online learning, all the while meeting the needs of our students and their families. Many of whom work 2 to 3 jobs in order to make ends meet and keep up the cost of living. The CARES Act was created to help lessen the financial injury of COVID-19, but it is no secret that some of these families do not qualify. In combination with living in a county with one of the highest costs of living, this has increased the financial struggle that many of these families face.

As millions of workers have applied for unemployment, it is apparent that the economic fallout will greatly affect many of our families, especially those families who are unable to receive these supports or benefits. Moving through 2020, a humanitarian crisis brews for members of our community.

Our union, Pajaro Valley Federation of Teachers, has relentlessly worked and demanded to make workers and families a priority during this crisis, while supporting our most vulnerable members in their time of need. Thanks to our union's advocacy we are fortunate to keep our jobs and pay. As educators, union members, and advocates for our community, it is imperative that we do not ignore the needs of our PVUSD families and that we stand by our underrepresented community members. Join PVFT educators in pledging to give part or all of the stimulus check to create a fund for unqualifying laborers and PVUSD families.

Fill out this survey at https://bit.ly/pvftstimulusfundto pledge in joining other educators with donating all or part of our stimulus checks to our families in need.